JE - 02 HD
HIGH SPEED, TWO NEEDLE,
TWIN SEAM CHAIN STITCH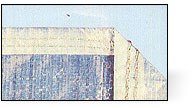 HDPE woven bag stitched with HDPE tape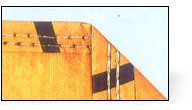 Paper & Hessian laminated bag stitched with cotton or synthetic yarn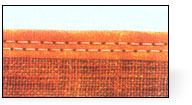 Bituminus laminated hessian bag stitched with cotton or synthetic yarn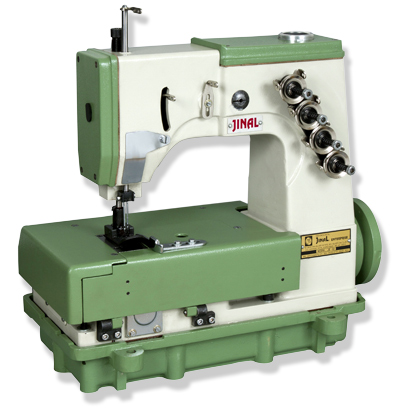 SPECIAL FEATURES
Specially developed for heavy fabrics such as HDPE, PP, Multi wall paper and other types of woven bags.


Contineous bobbin less stitching system resulting in producstion increase.


All type of cotton or synthetic yarn and plastic tape cab be used as stitching thread.


Easily convertible in single needle machine.


Distance between two stitches can be adjust by setting of parts.


Fully automatic lubricating & oil recycling system which ensures long life of machine and parts.

Parts are readily available.
TECHNICAL DETAILS

Max. Spped
:
3,000 R.P.M.
Working Speed
:
Approx. 2800 S.P.M. (Depends on Sewing Material
Seam
:
Twin-seam, each double thread chain stitch ( 2 needle, 2 looper, 4 thread type )
Distance of Parallel Seam
:
6 mm
Stitch Length
:
11 to 18 stitch per 100 mm ( adjuestable )
Material Thickness
:
Up to 8 mm
Kind of Material
:
All type of Woven sack, hessian and multiwall paper bags
Needle size
:
DN X 1 # 25, 26 ( Depends of thickness )
Thread
:
HDPE or Synthetic / Cotton
Power Required
:
1/2 HP Clutch Motor (Single Phase ) 2850 R.P.M. 220 volts
Net Weight
:
45 Kgs
Lubrication
:
Fully Automatic